HONEYPOT FARMHOUSE GUIDE TO SKIING & SNOWBOARDING IN SOUTHERN VERMONT
Honeypot Farmhouse is conveniently located near many of Vermont's best ski destinations. If you're new to the area, here's the quick-and-dirty about each..
(Ludlow; 10 miles) A massive mountain owned by Vail, on the Epic pass, and very close to Honeypot. It is easier than it seems and feels pretty luxe for an East Coast mountain (with two bubble lifts). That said, it can get very crowded between 9am and 12pm and with multiple bases, it's easy to take a side-trail over to someplace you didn't intend.
"Clocktower" is the main base area with the most foot-traffic, access to more of the mountain and a retro vibe. "Jackson Gore" is the smaller, more modern base area with a resort and "nicer" restaurants. That said, it will take you more time to access the full mountain from there.
Pro-Tip: For Clocktower, you want to be in the top-most parking lot to avoid the shuttle. Get there before 8:45am and use the "Locals Route" to give yourself the best shot in getting a spot. The key is to turn left off of Route 100 just before the Totem Pole Ski Shop onto W. Hill Road, then a right turn onto Upper Crossroad.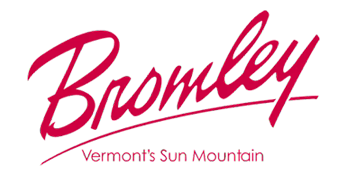 For $10 off your Bromley single-day lift ticket use code "HONEYPOT23" at checkout. For multi-day discounts, purchase multiple single-day passes.
Click here.
(Peru; 13.5 miles)  We're totally biased and not afraid to admit it, but we are a "Bromley Family". Kara and Jami have been going here since before they could ski. 
We love it because there's something for everyone here, whether you're a seasoned expert looking for a challenging bump run or it's your first day on the slopes and you want to take it easy. The lift-lines are short, the single parking lot is walkable, and there is only one base lodge, so no one gets lost.
With that said, while terrain is diverse, the volume of trails is small, and the experience is more "locals than luxe". A great spot for families with kids or if you want to maximize your downhill to lift-line ratio.
(Londonderry; 9 miles)  Magic is a mountain for locals and experienced skiers and boarders. While not as tough as Killington, it's certainly the more challenging of those slopes closest to Honeypot. 
They are also no-frills (comparatively) to the other local mountains without fancy lifts or accoutrement. You go to Magic to challenge yourself and focus on the down-hill instead of the lift. With that said, the nightlife scene at Magic is quite lively on Saturday nights.
(Winhall; 19 miles)  Stratton is the "bougiest" of the local mountains and they attract a ritzy NYC/CT crowd. The aprés scene is truly a scene and the lodge is fun whether or not you decide to actually ski. The terrain is varied with solid options for all experience-levels and the gondola is luxurious.
With that said, the lift tickets are the most expensive and the lift lines are among the most egregious. Go here if you want to brush elbows on the weekends, or check it out mid-week if you truly want to experience the slopes. Stratton is on the Icon Pass, if you're used to skiing in Colorado.
(West Dover; 35.5 miles)Great for intermediate skiers and boarders and large groups of varying skill levels. Mt Snow is easy and fun with a ton of blues for cruising. Their Carinthia Terrain Park is huge and packed with rails, jumps, creative lines, tree-skiing zone, and Mount Snow's monster superpipe.
The mountain attracts a young, party crowd, which is either awesome or awful depending on your perspective. A lot of people in their mid-twenties to early thirties and a decent local music and bar scene after the sun goes down. Mt Snow is on the Epic pass, which also works at Okemo.
(Killington; 30.5 miles)The closest thing Vermont has to "skiing out West", Killington is an expert mountain with a gondola, multiple lodges and a ton of trails. Like, Stratton, Killington is also on the Icon Pass.
That's both its strength and its weakness. It's amazing if you know what you're doing, but can be intimidating for those in your group who don't. Lot's of terrain to explore, but easy to get lost.
In our opinion, it's great for a day-trip for those who really want to test their mettle, but for families or mixed groups, you can't beat Bromley, Okemo and Mount Snow.
Pro-Tip: Killington lift tickets are also usable at their nearby "little brother mountain" Pico, but Pico lift tickets cannot be used at Killington.
(Peru; 9.5 miles)  Very close to Bromley, Wild Wings is a cross-country ski "touring center". It's scenic and highly-touted by everyone we know who goes there, but truth-be-told… we've never been. We're lazy and don't like to work for our speed 😉 But seriously, you should check it out, and frankly, so should we!
CHECK HONEYPOT AVAILABILITY
Welcome to Honeypot Farmhouse— Your family's year-round VT retreat. We're under 10 miles from Okemo & Magic, 14 miles from Bromley, & less than 35 miles from Stratton, Mt Snow & Killington. We just renovated our 1850s home to be a balance of modern and cozy; where we—and you—will never want to leave. Come for a fun-filled weekend on the mountains skiing or a relaxing getaway in nature. End your day curled up by the fire in our cozy Great Room or over a glass of wine in our open-concept kitchen